Gartner released a new version of their Magic Quadrant Report for Enterprise Low-Code Application Platforms (LCAP). Let's take a look at the biggest and most notable technologies and the reasons behind their current position on the market.
What is Gartner's LCAP report?
Low-Code Application Platforms are basically software tools that allow you to create apps rapidly and with little to no coding – by using powerful wizards, generators, and ready-made elements that you simply connect within the platform. If you're new to this whole low-code craze, you might like to read my articles on 5 low-code advantages and 10 low-code myths.
Gartner's Magic Quadrant for LCAP is a yearly report created by a well-known American analytics company that summarizes the state of the market. It's a useful source of information for low-code enthusiasts – it helps us choose the technologies we should focus our attention on.
What metrics does Gartner use?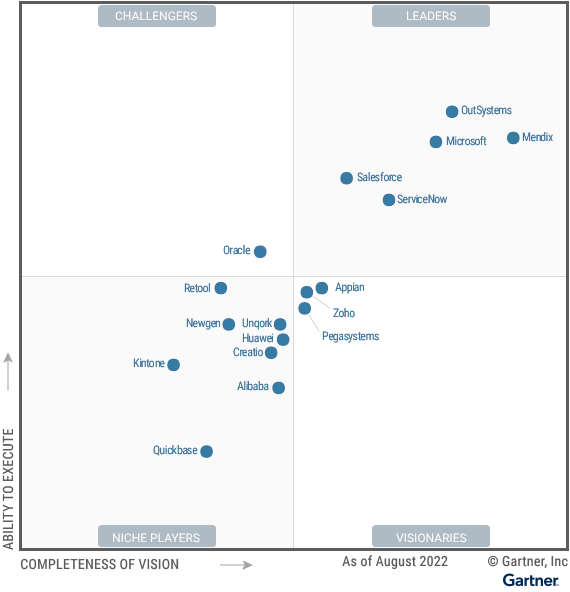 The rules behind the report are easy to understand. Gartner uses two main factors to evaluate low-code platforms – "Completeness of Vision" and "Ability to Execute" – but there are several things contributing to these factors and they have a varying level of importance.
Completeness of Vision

Gartner puts emphasis on innovation, market understanding, and product strategy. Other things that are taken into account include the business model, level of innovation, and marketing and sales strategy.
Ability to Execute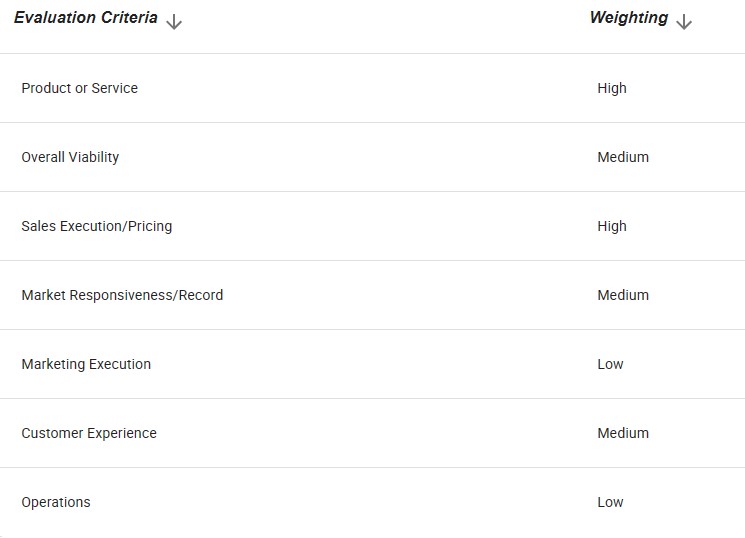 In this case, the emphasis is on the product itself, as well as the sales execution and pricing. The overall viability, customer experience, and market responsiveness are also important.
Quadrant descriptions
Based on these two factors, notable technologies/vendors are divided into four distinct categories, so-called quadrants:
Leaders – Leaders demonstrate a great vision for their product, along with strong execution. Their platforms find use all over the world and can be employed in different scenarios. They're generally considered to be the best in their category
Challengers – Challengers excel when it comes to execution, but they haven't demonstrated a strong enough vision for their product. This makes reaching customers outside of their core group and engaging different types of buyers difficult
Visionaries – Visionaries have great ideas for their product, but can't execute them well enough, at least for now
Niche players – these are mostly vendors who either focus on a specific user group, on a geographical region or are high performers in other sectors and therefore have a well-known brand. Being in this category doesn't mean the platform isn't worthy of attention (qualifying for the report is an accomplishment in itself, as explained below). It may work great in a specific use case, but it's too niche to be widely adopted
As mentioned above, there are additional criteria that determine whether a given vendor/technology is taken into consideration in the first place.
Gartner only includes large, international companies in the report, so there are specific requirements concerning geographical presence – the product has to be available in at least three of the following regions: North America, South America, Europe, Middle East/Africa, China, Japan/Asia/Pacific
The company must also prove it's big enough – either by generating a high enough level of revenue thanks to LCAP licenses/subscriptions, attracting a good number of clients, or building a large community. In this case, there are three options emphasizing different factors:
The vendor needs to demonstrate at least $50 million in LCAP revenue over the previous year, and at least 100 big, paying enterprise customer organizations.
The company had at least 5000 big, paying enterprise clients, and generated at least $20 mln in LCAP revenue
Alternatively, the size of the community can be taken into account – if at least 100 000 devs use the tool, it'll also qualify for the report
Finally, the companies must also demonstrate a good growth level in the LCAP sector to be included in the report – at least a 20% year-over-year increase in revenue for LCAP licenses and subscriptions (revenue generated through professional services or other related product offerings doesn't count).
State of the Low-Code market in 2023
Now that we know what's what, let's take a look at the biggest low-code platforms in 2023 – as seen through Gartner's lenses.
Leaders
There are five leaders in this edition of Gartner's Magic Quadrant for LCAP: OutSystems, Mendix, Microsoft PowerApps, Salesforce, and ServiceNow.
OutSystems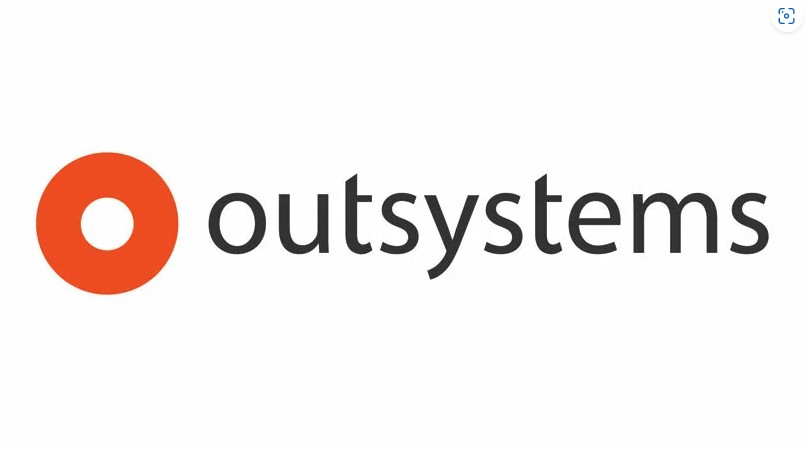 OutSystem's position in the Leaders section is not surprising to me at all. With its AI enhancements and other advanced low-code development tools, the platform is a great product overall. You can use it to create software of varying complexity which is great if you want to think about enterprise-grade systems.
Of course, that doesn't mean OutSystem's perfect – it's a good tool for general app development, but if you aim to solve industry-specific problems with your software, you might find better, or at least more specialized alternatives.
Want to learn more about developing applications with OutSystems? Check out these articles on the Pretius blog:
Mendix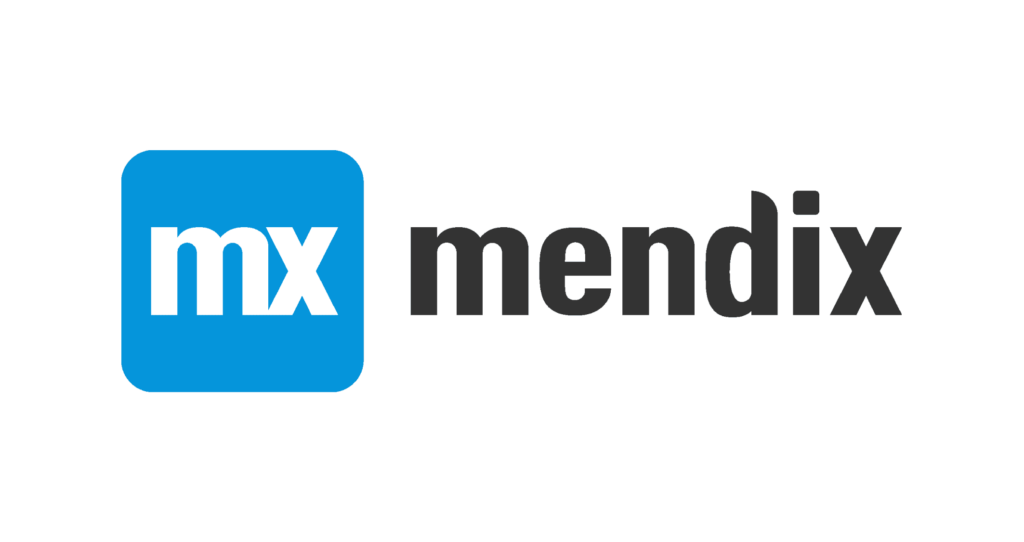 Mendix – a product created by a company of the same name, which is a subsidiary of Siemens – is another strong competitor. The platform's creators continue to innovate and add useful features at a rapid pace – for example, a Data Hub that helps you manage events and services, or MxAssist Performance Bot that watches for bad patterns in the app's architecture in order to ensure good performance.
It's a great low-code offering that'll serve you well in most circumstances and industries, though there are cases when other tools hold the upper hand. Moreover, I can also tell you that it's a great option for native mobile app development (it supports Google and Apple ecosystems, sync and offline work, and it can accommodate people with disabilities). It's also very good for building the logic of your system without coding and offers plenty of powerful integrations and developer features (IDE, version control, debugging, co-development tools, etc.).
For more on Mendix, check out the great tutorial written by one of our Low-Code Developers, Krzysztof Mróz:
Power Apps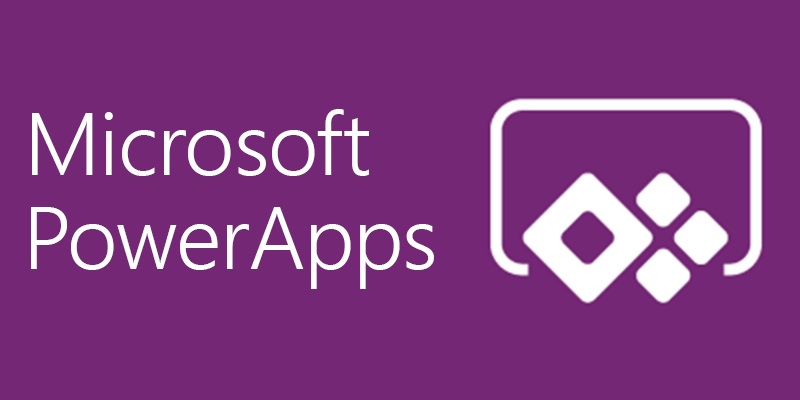 Power Apps by Microsoft is a low-code product designed first and foremost for so-called citizen developers – i.e. non-technical people who dabble in software development (usually using various low-code or no-code tools that help streamline the process). Power Apps offers a great range of integrations. If the list isn't enough, there's also a free development environment that allows you to connect to whatever data source you require via a pre-made or custom connector.
The cool thing about Power Apps is that you can access some of the basic features on a normal 365 or Dynamic 365 enterprise plan. And, of course, it's a Microsoft product, with great support and a long list of extensions available through AppSource.
Salesforce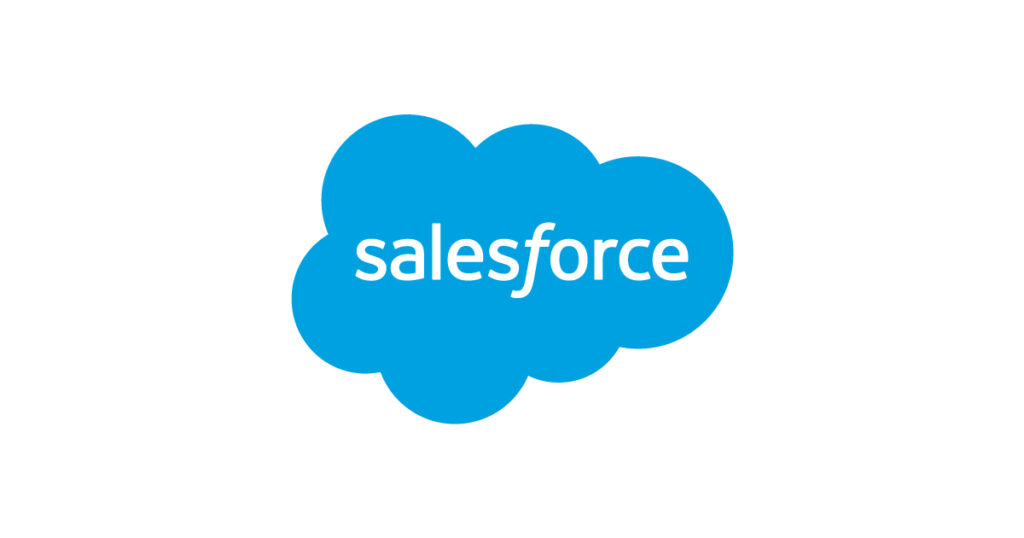 Salesforce offers a suite of low-code and general software development tools you can use, with different purposes and varying levels of complexity. For example, you have visual designers like Flow Builder and Lightning App Builder, IDEs for scripting, and so on. The solutions aren't very innovative when it comes to features (don't expect AI enhancements or incredibly sleek new interfaces, for example), but they're constantly evolving and exist within a great ecosystem and a thriving community.
ServiceNow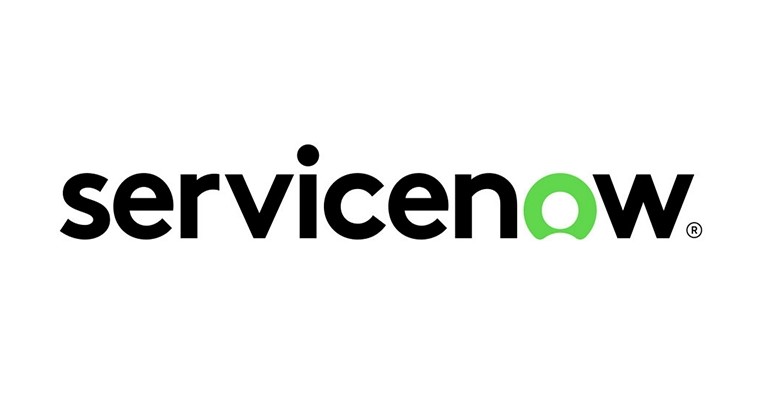 The final Leader is ServiceNow, or rather the company's App Engine service which is available as part of the Now Platform. It offers a decent list of features, especially if you're interested in automating business processes, workflows, or case management. ServiceNow has a rich ecosystem and App Engine is a solid option for companies that already use the company's SaaS tools – so, usually big corporations.
Challengers
The Challengers quadrant is really interesting because it's currently occupied by a singular solution, and it's one we at Pretius know very well: Oracle APEX (previously known as Oracle Application Express). APEX is tightly integrated with the Oracle Database (a.k.a. Oracle DB) – it's available as a database feature, though it can also be used as a service on Oracle Cloud.
There are several great things about Oracle APEX. It's essentially free if you already use Oracle DB (which many of us do – it remains the leading database solution on the market). It's also helmed by one of the largest IT companies in the world that clearly knows how to build a strong brand and offers a great level of customer support in many different regions.
Speaking from my own experience, I can also say that the platform handles data very well (thanks to backups, built-in DB, the option to integrate with other database solutions, and a couple of other things), offers good backward compatibility, excellent reporting capabilities (you can use templates or create your own), and top-notch security. On top of that, Oracle's licensing, pricing, and update policies are very good indeed, and the same can be said of customer support.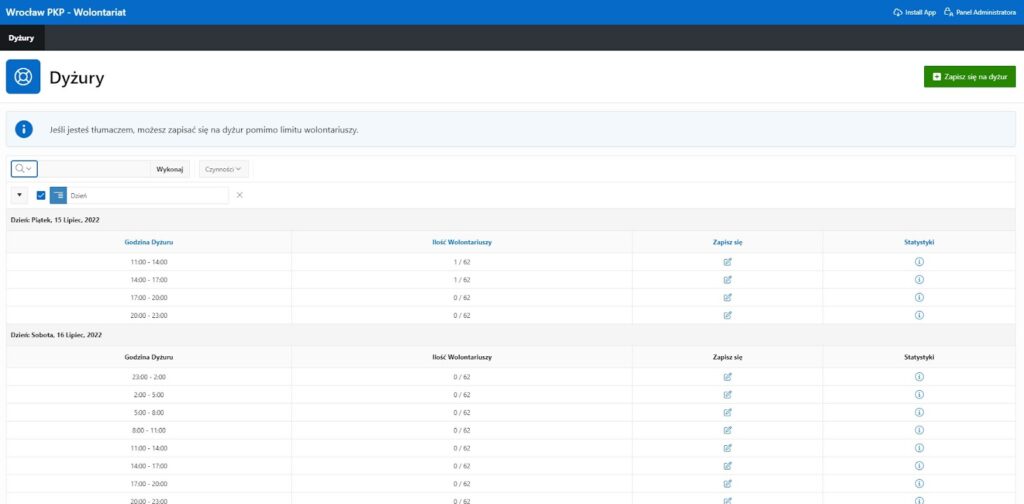 There are some limitations for sure such as the lack of native mobile support (you can use responsive and progressive web apps, though). However, in many circumstances and for many companies – especially ones that already use Oracle DB – APEX is the best option out there. I believe it'll be in the Leaders section at some point.
If you want to know more about Oracle APEX, you're in the right place. Here are a couple of other articles by Pretius developers:
Visionaries
There are three tools in the Visionaries quadrant, and all of them focus on automation capabilities. The first two – Appian and Pegasystems – are well-known from the previous year. They remain strong options, though they still lack some things, both when it comes to vision, and execution. For example, the steep learning curve and pricing continue to be problematic for Appian, whereas Pegasystems (or simply Pega) remains very complex, can be hard to use, and has steep licensing costs – especially problematic for smaller companies.
The platform that's really interesting in this section is Zoho. It's a new and somewhat less-known entry in the quadrant and it already holds a decent position. Zoho – or rather the product, Zoho Creator – focuses on multi-experience application development and business processes. The solution offers multi-region and multi-cloud/on-premise backups and deployments, app performance monitoring, and autoscaling (both horizontal and vertical). What's more, aside from an intuitive graphical interface, it also provides its own development language (Deluge) and supports various others (JavaScript, Java, Node.js, XPath).
Niche players
Some well-known tools from the previous year maintain their position in the Niche players quadrant, but there are also several new contenders such as Alibaba, Huawei, Unqork, and Retool. This is partly due to the change in inclusion criteria that put emphasis on slightly different things to reflect market changes.
Out of all the niche players, Retool seems to be one most worth looking into. It's marketed as a low-code platform for professional developers, which is an interesting idea – and a market with a potential for growth. The platform finds use in small-to-midsize enterprises, mostly in North America, but also (to a lesser degree) in Europe and the APAC region.
Retool allows you to build apps using a highly-praised drag & drop interface, but also enhance them using JavaScript, SQL, HTML, and CSS. It's easy to integrate with various databases and APIs. The technology grows fast and – if the company overcomes some of the problems (such as the level of complicacy and development productivity, for example) and adds some new features – it may soon move into the Challengers quadrant, which would be an interesting development.
Summary: 2023 will be an interesting year for low-code enthusiasts
One conclusion that is the clearest to me from Gartner's new report is that the interest in low-code tools remains very strong. There are 17 capable, fast-growing platforms in the magic quadrant, and they already find use in many industries and fields. These solutions are also actively developed and become better and better with each passing year (though the speed at which this happens varies from one tool to the next). Low-code's future has never looked brighter.
When choosing a low-code platform, it's important to consider the current tech stack of the company. For example, if you're heavily invested in Microsoft's ecosystem, Power Apps can be a good choice, especially if you're not planning on developing too many complex, custom features for your applications. If you use Oracle products – especially the database – it's quite probable you'll need to look no further than Oracle APEX. Of course, there are also many other factors, such as the industry you operate in, particular features, cloud support, and so on.
If you believe now might be the right moment to jump on the hype train, but are unsure which platform suits your business needs best, drop us a line at hello@pretius.com or use the contact form below. Pretius has a great deal of experience with various types, shapes, and sizes of low-code systems. We've used our knowledge to create a Low-Code Test that considers the scope of the planned project, your business needs, and current assets (tech stack, etc.) to determine the best platform you can use in these circumstances.
Gartner does not endorse any vendor, product or service depicted in its research publications, and does not advise technology users to select only those vendors with the highest ratings or other designation. Gartner research publications consist of the opinions of Gartner's research organization and should not be construed as statements of fact. Gartner disclaims all warranties, expressed or implied, with respect to this research, including any warranties of merchantability or fitness for a particular purpose.
The source of information for this article is Gartner, Magic Quadrant for Enterprise Low-Code Application Platforms, Paul Vincent, Kimihiko Iijima, Adrian Leow, Mike West and Oleksandr Matvitskyy, Published 31 December 2022.
Gartner LCAP FAQ
Here are answers to some common questions regarding the Gartner low-code quadrant.
What is the Gartner low-code quadrant?
The Gartner low-code quadrant is a framework that evaluates and compares the capabilities of low-code application platforms. 
What are enterprise low-code application platforms?
Enterprise low-code application platforms (LCAPs) are software tools that enable users to create and deploy applications with minimal or no coding. LCAPs provide graphical user interfaces, drag-and-drop components, pre-built templates, and other features that simplify development. LCAPs are designed to empower business users, developers, and IT professionals to collaborate and deliver solutions faster and more efficiently.